Coca-Cola Stories
Coca-Cola has always enabled positive, in-real-life moments of connection that forge friendship. But the rise of social networking platforms produced a downfall in hangouts with friends - a big untapped moment of consumption for Coca-Cola.
The brand had to bring teens together again, turning their hangouts in moments worth sharing, both offline and online.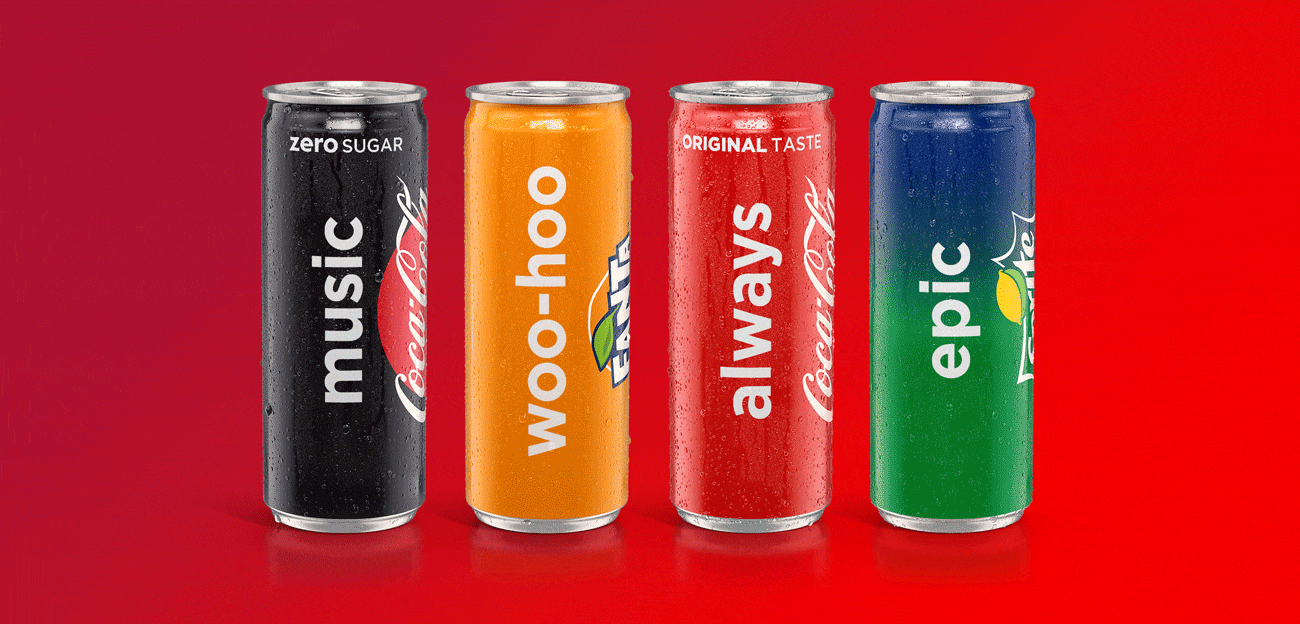 Hundreds of different words
We created hundreds of different cans and bottles, each with a different word on it. Teens are invited to get together and capture the moment they are living with a combination of words, creating their own Coca-Cola Stories.
The campaign was launched with two TVCs that served as an inspiration for teens to get together and write their own Stories.
25 countries
Locally relevant terms have been implemented in each of the 25 countries of the Central Eastern Europe region where the campaign is airing, to make the idea as locally relevant and relatable as possible.
Here some of the digital content we produced to support the campaign.